Lee Carter Joins the McLeod Fellows Program Class of 2022
Reginald A.T. Armstrong • In The News

Florence, SC — May 23, 2022 – H. Lee Carter, III, AWMA®, CLTC, Client Wealth Manager and Partner of Armstrong Wealth Management Group, took part in the 2022 class of the McLeod Fellows program hosted by the McLeod Health Foundation.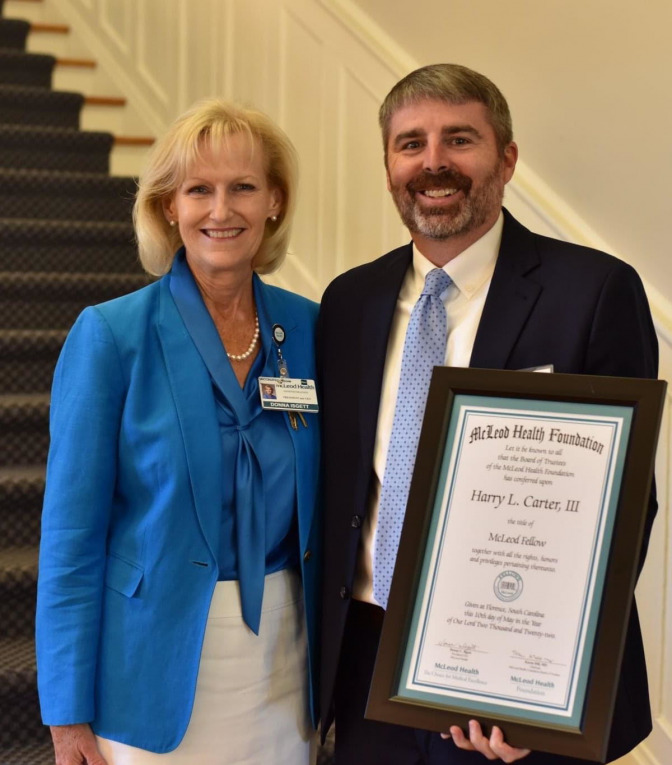 Carter joined a select group of community leaders at McLeod Regional Medical Center, where they received an inside look at the complex issues driving healthcare today and a behind-the-scenes perspective on the continuing need for philanthropy in modern medicine.

About Armstrong Wealth Management Group
Based in Florence, South Carolina, the Armstrong Wealth Management Group is a comprehensive wealth management firm specializing in serving the needs of medical professionals, retirees and those close to retirement, and busy professionals. Over the years, the firm has developed and refined a five-part process that helps clients enjoy their lives now, while having the confidence they are on track to making (or keeping) work optional. This is the firm's WealthFoundation Process(SM). This process includes crafting a stress-tested strategy, managing risk using their rules-based WealthProtect System*, and helping clients enjoy life by seeing their total financial picture clearly while receiving exceptional personal service. To learn more about AWMG visit www.armstrongwealth.com.