WealthProtect Status Update: May 2022
Reginald A.T. Armstrong • WealthProtect Status Update

This is the monthly WealthProtect System* status update, where we include probability (Low, Mid, High) of a change in status within the next two months. We also include a commentary on actions taken this month, changes in overall asset allocation, and on the market in general.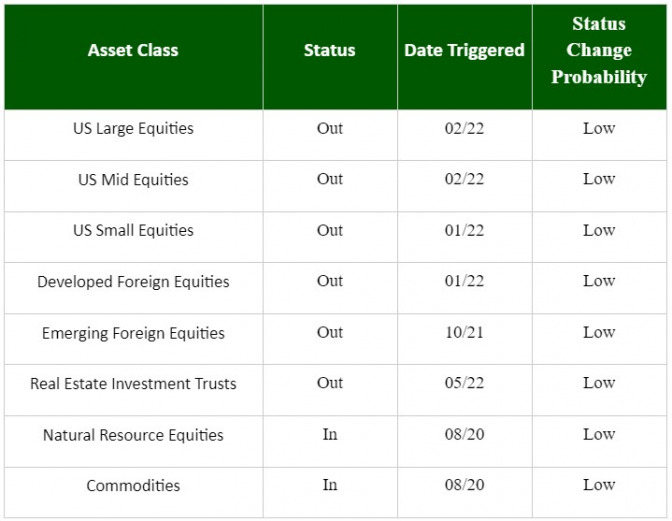 **Large Value is still in
System Commentary
Real estate triggered back out with the vicious downdraft in the markets.
Economic/Market Commentary
With a negative print on GDP in the first quarter and what for now looks like low growth in the second quarter, worries about inflation gave way to worries about recession, despite the Federal Reserve raising the Fed funds rate by an expected 0.50%. Stocks were crushed in April and early May, with the Nasdaq index recording its 12th worst month ever. Bonds, after their worst start to a year ever, in early May began rebounding and acting more like typical safer havens. Keep in mind that it would be very normal here to get a relief rally as the stock market has fallen quite far in a short time.
Let your wealth manager know if you have any questions. Thanks for your continued trust.